Cary Chamber of Commerce Hires Evan Stone as Vice President of Cary Economic Development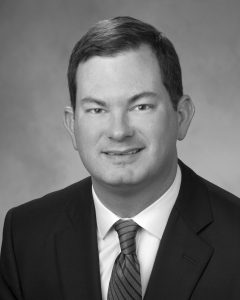 January 19, 2017, Cary, NC – The Cary Chamber of Commerce is pleased to announce the hiring of Evan Stone as Vice President of Cary Economic Development. In this role, Stone will coordinate and oversee all economic development efforts for Cary. This includes continued focus on retaining and growing existing industry as well as utilizing his business recruitment experience to grow Cary's brand on a national level.  Additionally, Stone will manage key partnerships with the Economic Development Partnership of North Carolina as well as other strategic Chamber of Commerce partners.
"The Chamber's hiring of Evan demonstrates their continued pursuit of excellence and the strategic value of our partnership as we work together to keep Cary great", stated Sean Stegall, Cary Town Manager.
Stone has 12 years of experience in local government and economic development organizations of all levels, most recently working at the Economic Development Partnership of North Carolina (EDPNC) as a Business Recruitment Manager. During his time at EDPNC, Stone brought over 3,400 jobs and $1.33 billion in capital expenditure to North Carolina and worked extensively with corporate site location on the state's behalf. Prior to EDPNC, Stone was a Project Manager in the Mississippi Development Authority's Global Business Division managing economic development projects of national and international companies on behalf of the State of Mississippi. In addition to orchestrating corporate recruiting events for the state, Stone also worked closely with local economic developers throughout Mississippi on issues including infrastructure strategy and site readiness.
"We're very fortunate to be bringing in someone with Evan's considerable experience," said Cary Chamber of Commerce Chairman of the Board Skip Hill. "The perspectives gained from his work with EDPNC and the Mississippi Development Authority will be vital to furthering Cary's reputation as a world-class business community."
Stone graduated from Auburn University earning both a Bachelor of Arts and a Master's degree in Public Administration. He will begin his new role with the Cary Chamber of Commerce on February 2nd and can be contacted at estone@carychamber.com or 919-319-4281.