Cary Economic Development is the primary agency for the development and expansion of new and existing business in the Town of Cary. We work with companies large and small providing guidance and resources for relocation, expansions and starts.
Evan Stone – Vice President, Economic Development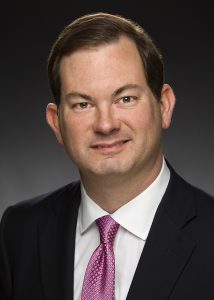 Evan coordinates and oversees all economic development efforts for Cary, including retention of existing industry and new business recruitment. He also manages crucial partnerships with the Economic Development Partnership of North Carolina (EDPNC) and other regional partners. Before joining the Cary Chamber of Commerce Evan was a business recruitment manager with EDPNC and worked with prospect companies and site location consultants, as well as community economic development leaders and regional economic development partners to foster and sustain job growth and investments. Prior to his role at EDPNC, Evan specialized in recruiting energy, telecom and light manufacturing as a project manager in the Global Business Division for the Mississippi Development Authority (MDA).
Evan is a graduate of Auburn University and holds bachelor's degrees in psychology and criminology and a master's degree in public administration. In his spare time, Evan enjoys golf, baseball, and for at least one week a year, backpacking the American West.
Matt Kimble – Director of Communications and Research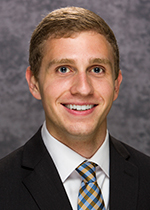 Matt is the Director of Communications and Research at the Cary Chamber of Commerce and assists with economic development efforts for Cary. He is in charge of Cary Economic Development's marketing, branding, social media and research efforts.
Matt grew up in Cary and recently graduated from the University of North Carolina at Chapel Hill with Bachelor of Arts degrees in public policy and political science. He is also an Eagle Scout, and outside of work, Matt enjoys hiking, mountain biking, and cheering for Carolina basketball.